The brand Nuri is the epitome of Portuguese sardines and a synonym for top quality.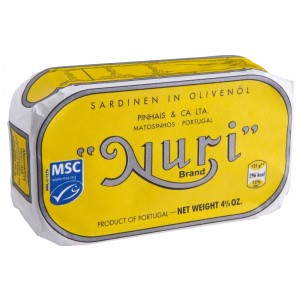 This article is still produced entirely from Portuguese freshly caught fish, packaged using traditional methods. The outstanding quality and the special mix of ingredients guarantee a unique culinary experience!
On the Hungrian market the Nuri sardines in olive oil, in spicy olive oil and in tomato sauce are available.
We recommend the products as main dish or even as ingredient for fish dishes.
According to the test made by Origo – Tafelspicc it is highly worth trying the Nuri sardines! Read the whole article here and choose always the best canned fish products!