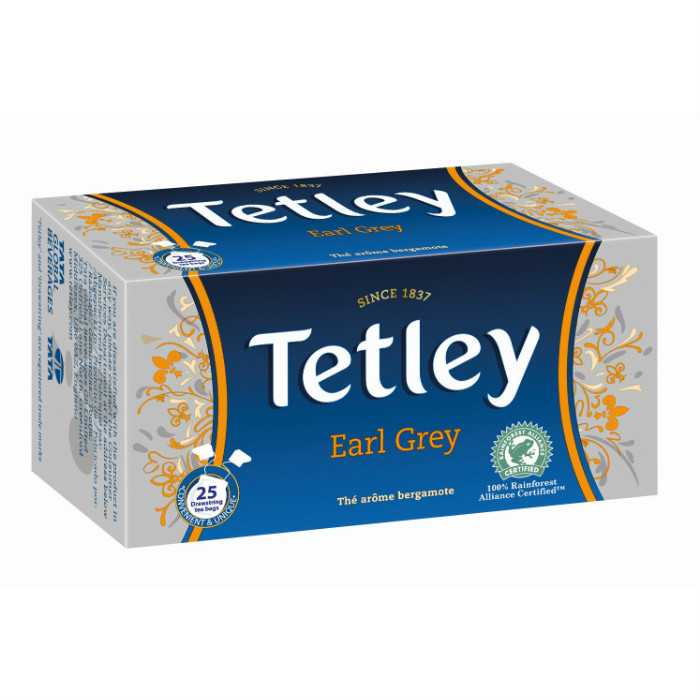 Tetley supplies with first-class teas more than 70 countries in the world now since 1837, it is the second largest tea brand around the world. Every day about 45 million cups of Tetley tea is drunk. It provides a balance between classic British tea tradition and innovative solutions, which gives the perfect answer to the ever-changing needs of consumers.
Did you know that …
… the tea bag was introduced in UK by Tetley? The invention of the tea bag is actually thanks to a happy accident: a tea merchant in New York sent tea samples in small bags made of silk to its customers, and the customers thought that the tea should be poured in the bag with hot water. The idea of ​​the teabag was brought then by Tetley to England.

… Tetley invented the round tea bags? The teabag fits so better into the cup.

… Tetley teabags should not be squeezed after use? The tea bag of Tetley has got a drawstring , i.e. the bag has got two

cords, which make – in the opposite direction pulled – the bag drip-free.
We recommend to our clients in addition to the classic black tea variants – Earl Grey, English Breakfast, Darjeeling and Ceylon – also our green tea.