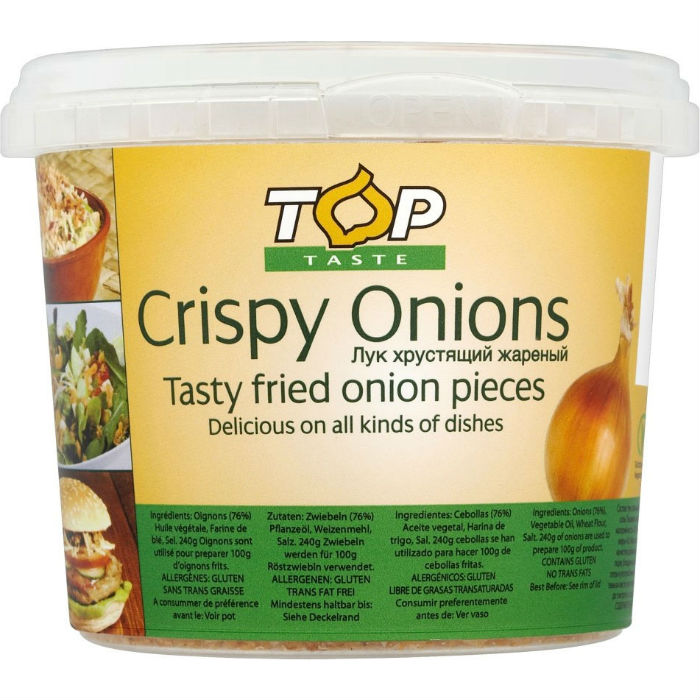 For Top Taste it is not only the perfect flavour that counts, but the perfect quality as well. Therefore the raw material used for the production of fried onions is grown also by the firm group on its own fields. In this way not only the permanent high quality but also the full traceablity of the raw material can be guaranteed.
For 100g fried onions 240g fresh onions are used!
Our products are available in 100g and 150g cup and 200g bag, but it is also worth to try the bacon flavoured variant in 100g cup.