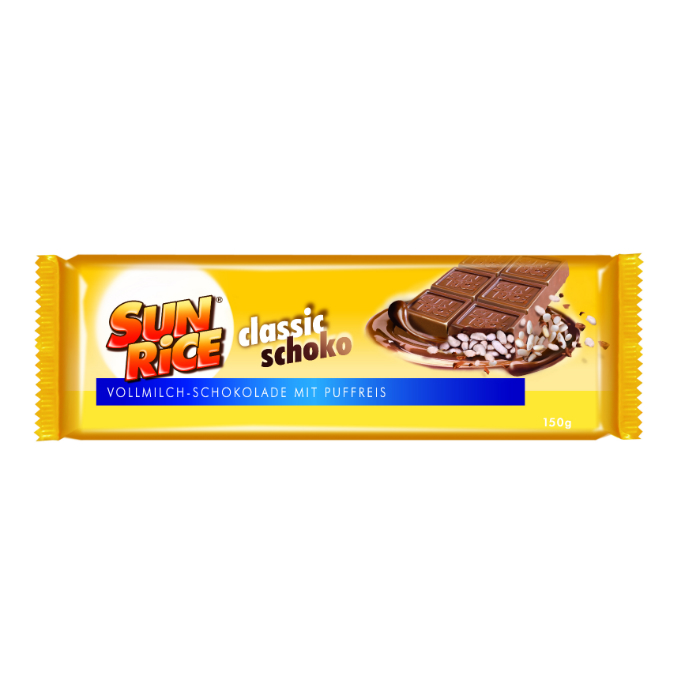 SunRice is in fact a layer of crunchy puffed rice not only coated with chocolate, but with a thick fine chocolate layer all around. The creamy version hides in addition a delicious cocoa cream inside, so the chocolate is much tender and smooth.
Due to the resealable packaging the product is longer fresh after opening – although it is  not even necessary as you can't help eating the whole at once!
The chocolate is available in 45g and 150g, the crunchy-creamy version in 210g packaging.