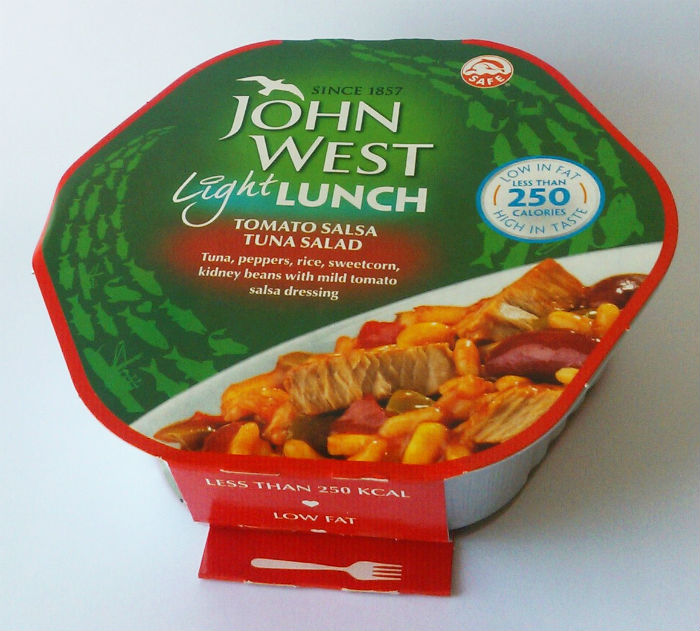 John West is a synonym for high quality fish products since 1857.
The company having an own fleet today and being worldwide well-known and praised for its canned tuna, mackerel and salmon products was established by John West from England. The main philosophy of the company is to produce high quality and innovative products on environment-friendly way.
It is highly recommended to visit the website of the producer, where you can find further interesting data, videos and ads, and according to the can code you can also discover where your fish in the can came from.
The tuna salads with French dressing or with tomato salsa are highly popular due their practical packaging with fork even as a light office lunch.